Please use the tutorial below to write a review on Amazon. We want to know what you think! Thank you sooooooo much for your time! As a small family-owned business, reviews are critical. We really appreciate it.
Amazon allows you to post reviews on any of their products if you have purchased anything from them in the past. You did not need to purchase Auto Upkeep from Amazon to review it. To post a review on Amazon:
1. Go to the Auto Upkeep product page.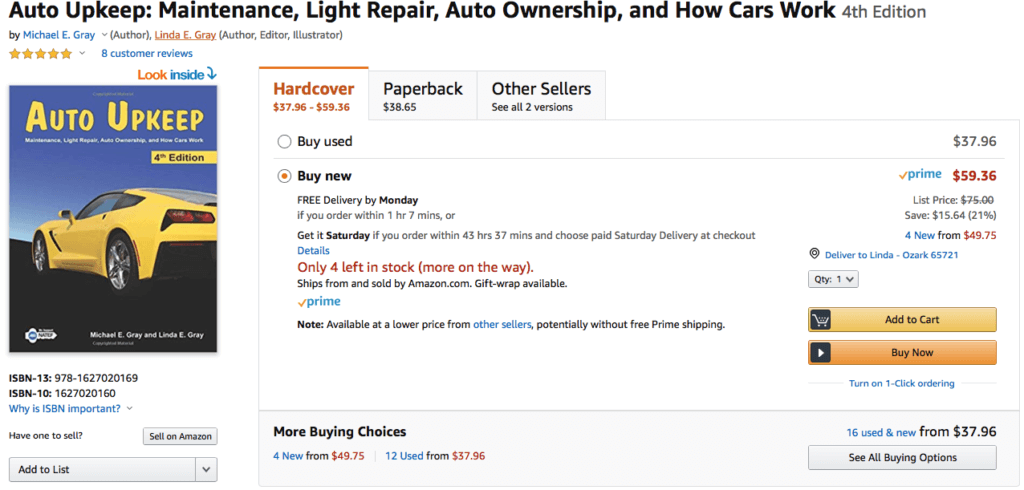 2. Once you are on product page for Auto Upkeep, scroll down to the reviews section and look for the "Write a customer review" button.