Michael and Linda Gray founded Rolling Hills Publishing in 2003. Rolling Hills Publishing is an independent publishing company based in Missouri.
Mike has roots in the automotive service industry. He began diagnosing and fixing cars at a young age in his family's service station. He has worked in automotive parts supply stores, towing companies, and service facilities. After graduating from St. Cloud State University (MN) with a Bachelor's degree, he implemented and taught a basic car care program at the high school level. During work on his Master's degree at Illinois State University (IL), he was a curriculum specialist on a National Science Foundation project where he co-authored ten integrated mathematics, science, and technology books designed for team teaching. Mike has also supervised teachers in Career and Technology Education as a school system administrator.
Linda was motivated to learn about cars early on by her desire to be self-reliant and save money. As basic maintenance and repairs were needed on her car she figured out how to do them. She could often be found working on her Pontiac Fiero and reupholstering automotive interiors at her family's upholstery shop. She found guidance from automotive manuals, her family, friends, and husband Mike. During her studies at the University of Redlands (CA), she worked with classmates to design, build, and test a hybrid electric vehicle. After graduating with a Bachelor's degree in Engineering, Linda worked as a Project Engineer for a bicycle component company. Linda's other interests include alternative energies, home renovation, graphic design, and writing.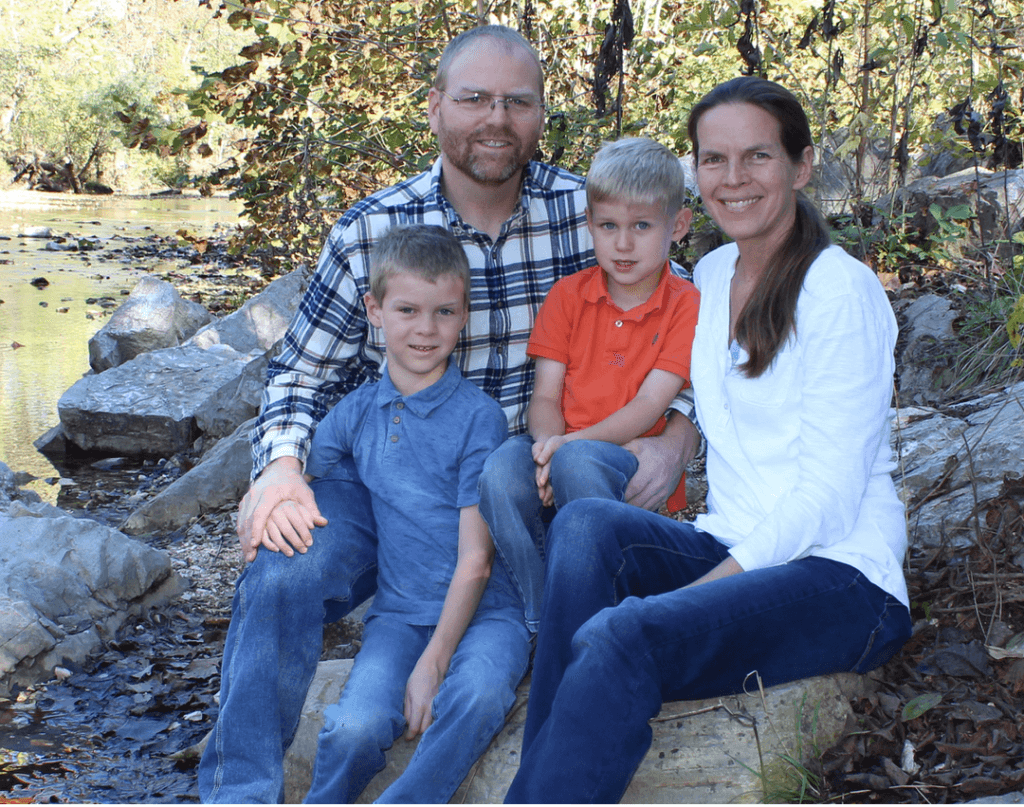 Auto Upkeep is Rolling Hills Publishing's flagship product.
To create easy-to-read, relevant, user-friendly publications.
Provide the tools for drivers to achieve self-reliance and confidence in owning and maintaining an automobile.
Auto Upkeep is an introductory automotive curriculum that is intended to provide individuals with the knowledge to make economical decisions and take preventative measures to enhance the overall satisfaction of being an automotive consumer. The content and activities in the curriculum provide the fundamental knowledge and experience in owning and maintaining an automobile.
From choosing an insurance policy to performing basic maintenance and repair, Auto Upkeep is the do-it-yourself automotive guide for the driver in you. Auto Upkeep helps keep you safe and your vehicle reliable by providing easy-to-follow information with detailed pictures and drawings. Discover how to choose a quality repair facility, buy a car, handle roadside emergencies, diagnose common problems, and communicate effectively with technicians all while saving money.
Auto Upkeep is intended to provide individuals with the knowledge to make economical decisions and take preventative measures to enhance the overall satisfaction of being an automotive consumer. The curriculum provides the fundamental knowledge and experience in owning and maintaining an automobile.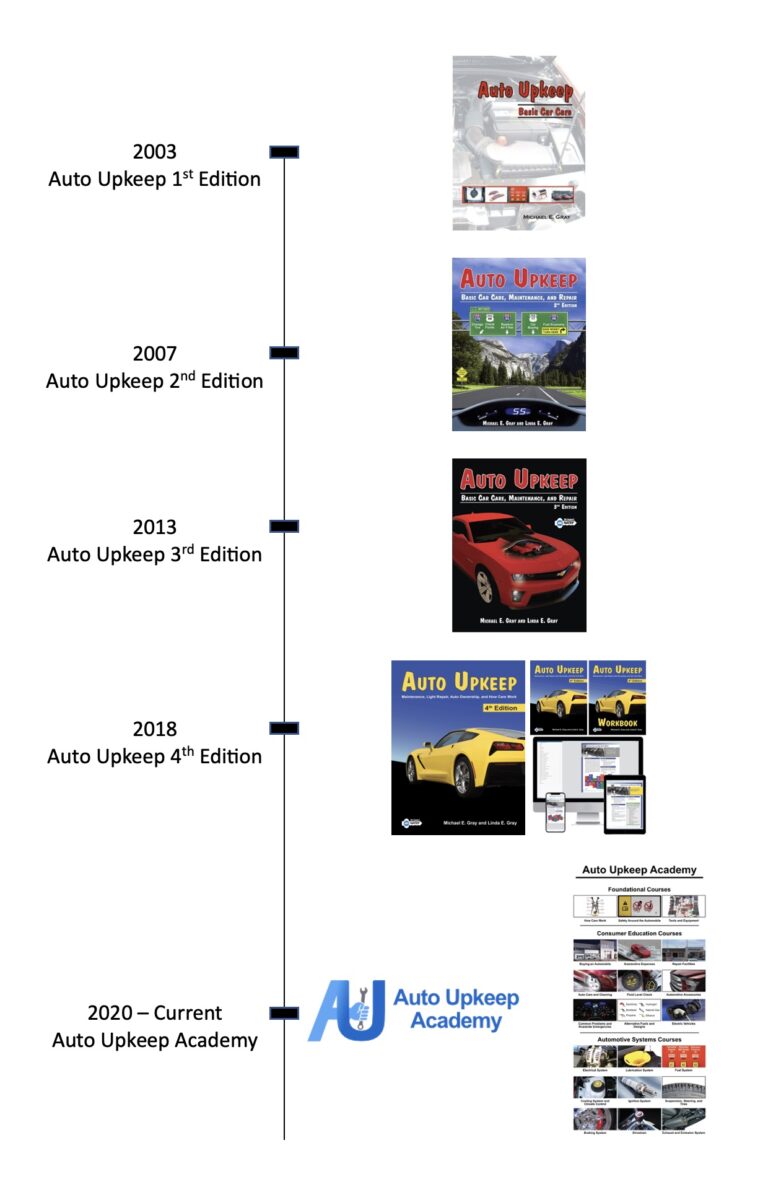 For the last handful of years, I was using the Auto Upkeep book in the classroom. With Covid and having to switch to distant learning, I had no idea what I was going to do or how I was going to teach considering I had one set of classroom books. I am so thankful for the great people at Gray and Gray for introducing me to the online Auto Upkeep Academy! It seems as though they rolled that out about as fast as the school year was starting. I'm sure I speak for a lot of other teachers when I say that this program was a saving grace at the beginning of unsure times. The students really seem to enjoy this program too. It is very user friendly, has great videos embedded within each section, and creates a little healthy competition between the students with the gamification features and leader board. You can't beat the customer service and tech support either! If any concerns happen to arise within the program, a quick email and it gets handled. Even though we're back in person, I still continue to use the online Academy. I highly recommended this program and give it 2 thumbs up 👍 👍
The Auto Upkeep curriculum keeps it simple for students and keeps it simple for Auto instructors to use. I have been using the books and the auto Academy for years and find them to be a well written and easy to use curriculum. The videos are brief but very informative and enhance the content that is being used. If your looking for a good curriculum to use in your beginning automotive classes this is one you really need to take a serious look at for you and your students to benefit from using.
We just started using the full Auto Upkeep Academy for our first Introduction to Automotive courses and they have been a great intro to students learning the fundamentals about automobiles and about being a car owner. My students are 9th through 12th graders and all of them has learned something for each of the lessons that they have gone through. I have found out that the students do move quicker through the lessons much faster than I thought they would and faster than I do when I go through them. The Activities that go along with each lesson are very good and really bring the lesson materials together. I have found that when you can then head out to the lab for a hands on lesson that directly connects to the material this makes the lesson even more impactful. Also incorporating guest speakers and field trips will also enhance the lessons as well. I recommend Auto Upkeep Academy for any program that wants a beginning level automotive/car ownership course.
The Auto Upkeep Online Academy is a user-friendly and interactive internet based approach to teaching automotive technology to high school students. Its roots in previously printed textbooks are evident, yet it uses online diagrams, stills, tutorials, and videos to illustrate a wide array of automotive subject matter. Further, it poses frequent and short essential questions at the conclusion of every main idea that's introduced in each chapter course, as well as a more traditional end-unit test to gauge pupil learning and retention. The academy is a great instructional guide in terms of helping to navigate the wide scope of the modern automotive industry, and is an effective adjunct in enriching student understanding of the many hands-on opportunities that exist in a traditional high school auto shop program to which they are exposed.
I have been using Auto Upkeep in my HS CTE Automotive classes for about 4 years now and I love it. I use both the AUA and the Text/Workbooks in concert together helps to ensure I can meet all my students learning preferences. My students enjoy using it and I enjoy the ease of access to grading components. Highly recommend. Fast friendly and accurate help when needed. I will be using this for many years to come!
I have used 2 different online/digital curriculum from major suppliers and also tried to create my own. Auto Upkeep Academy is the best and most practical curriculum for High School students. The content is straight forward and easy to understand. The students like it because it is user friendly to learn and start using. The customer service when having a problem is taken care of in minutes and not days.
I've been very happy with Auto Upkeep. I started a couple of years ago with text book and work book combination which worked well for my students and myself. They gave me all the support that I needed and helped me with any questions very quickly. I switched now over to the online version for ease of students that are gone or missing from class for longer periods of time. I am very happy with the response of how quickly they add a student into my course when they are added to my class. I just was telling my students how I was impressed by the fact that a student is usually added to my roster within an hr of me sending the email listing the student I need added. Would highly recommend using the program.
Auto Upkeep Academy is a great product for high school students. Its scope is broad, but not too broad, thorough but not overwhelming in its details. I also commend the company for keeping up with emerging technologies, new trends, electric vehicles and ADAS (automated driver assistance systems). The product support and customer assistance are excellent. The company has personal service, is always there when I call or email, and has thought through all the potential glitches that can arise when using online learning.
Auto Upkeep Academy is a great curriculum to help keep students engaged while you rotate students through the shop. The curriculum is self explanatory and easy for students to independently follow.
Of all the choices out there, and I've used them all, there is nothing better for my first year students than Auto Upkeep. I've used both the online version and the textbook but will stick with the Academy from here on out.
This program is absolutely wonderful. The information is useful and accurate. The student interface is easy to interact with. The kids like the program. Even though I am a professional tech, I have learned a few things in this course.