Are you looking for curriculum to help you teach maintenance and light repair?
Auto Upkeep was specifically designed for
Introductory Automotive
Consumer Auto
Basic Car Care
Auto 101
Automotive Basics
Maintenance and Light Repair (MLR)
General Auto Classes
Number of Schools Using Auto Upkeep in the USA and Canada
535
Teach your students how to confidently choose a quality repair facility, buy a car, handle roadside emergencies, diagnose common problems, and communicate effectively with technicians – all while saving money.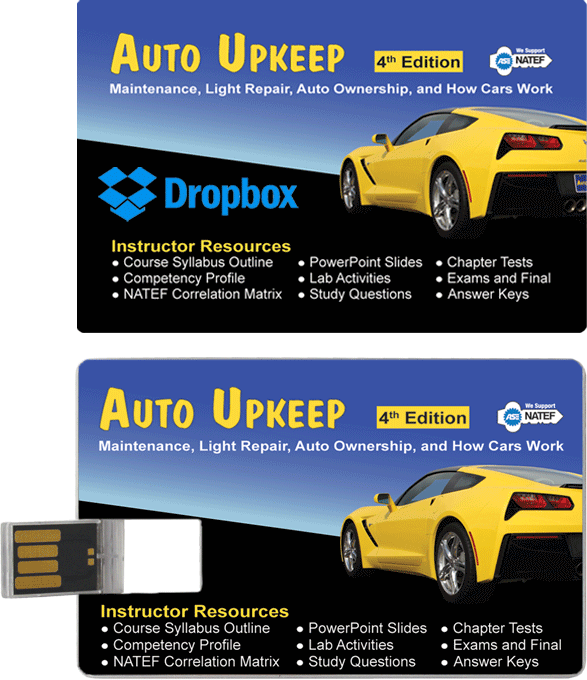 You can easily customize files on the Instructor Resources to meet your specific needs.
Order for a Class or Student
Instructor Review Copy Request
We are happy to provide instructors at educational institutions a complimentary review copy of Auto Upkeep for course adoption consideration. Please complete the form below or email us at info@autoupkeep.com.